Source the Industry's Best Direct Drive Proportional Valves from FEMA Corporation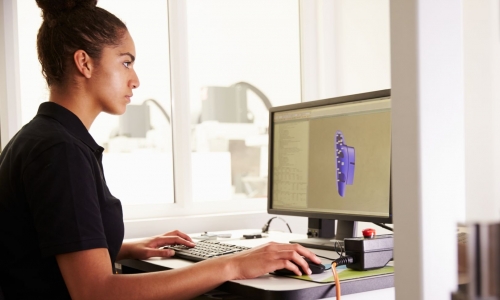 If you're searching for a supplier of the industry's best proportional valves, FEMA Corporation has you covered. With a half-century of experience, we've worked tirelessly to produce – and continually improve – our products, earning us a reputation as one of the most dependable, quality-focused suppliers on the market. Serving a range of sectors, including agriculture, construction, and rapid transit, we have built our company around providing top-quality hydraulic solenoid valves, manifolds, and other electrohydraulic components. In today's post, we're going to take a closer look at our direct drive proportional valves.
What they are
Our low-frequency valves are direct drive proportional vales with two-, three-, and four-way pressure, flow, or position control. Most commonly used in transmission, PTO, brake, and SCV controls, they are also utilized in hydraulic cooling applications. The solenoid armature of FEMA's valves directly contacts the valve spool, with the spool driven by the force from the armature.
Specifications and ratings
3 way – 2 position control or 4 way – 2 position control
Proportional pressure control , flow control, or position control
Temperature rating -40 °C to 100 °C
Typical supply pressure:  20-30 bar (high pressure variants available)
Max tank pressure: 10 bar
Typical flow: ≥ 18 L/min @ 58 cSt and 5 bar differential pressure
Typical leakage: ≤ 0.02 L/min @ 58 cSt and 20 bar differential pressure
Actuating voltage range: 9-16 VDC or 19-30 VDC
Typical dynamic hysteresis (Stair Step Test): ≤ 0.50 bar tested at 500 mA
At FEMA Corporation, we understand that our customers demand high-quality products, cost-efficient pricing, and timely delivery. Our goal – since our founding in the early '60s – has been to provide our customers with the absolute best manifold systems, low/high frequency valves, proportional valves, and solenoid lockout units. If you've been searching for a dependable, proven supplier, we encourage you to reach out to us today to discuss how we can help.