Innovative Manifold Systems Allow for Precise Fluid Flow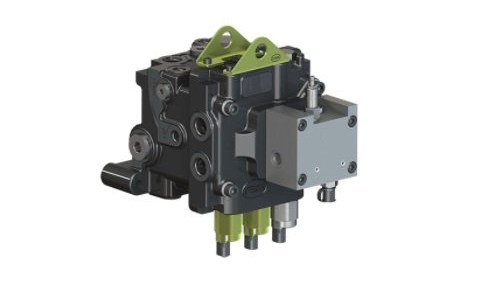 Manifold systems are one of the best ways to regulate fluid flow for components of a hydraulic system. For several decades, FEMA Corporation has been a trusted supplier of the industry's best solutions for electro-hydraulic steering and brake-by-wire challenges. We integrate our pilot valves and linear position sensors into sectional and mono-block manifold systems to provide precise control. Our engineers model and analyze manifolds utilizing computational fluid dynamics to deliver the best space saving package with optimum performance.
A variety of applications
We provide manifold systems for off-road mobile hydraulics and in equipment for agriculture, construction, and other mobile applications. The manifold systems are used in steering, brakes, implements, and more. FEMA's manifold systems feature hydraulic functions integrated into modular control systems. Ratings range from 20 bar to 250 bar, with flow up to 4 liters per second.
Whatever application you have that requires a dependable manifold system, FEMA has a solution for you.
Custom manifolds for operations
FEMA custom designs our manifolds to optimize system integration and calibrate system and component level performance together. The result is an improved system level performance variation. We construct our systems from aluminum, steel, gray iron, or ductile castings to fit your application and needs.
The benefits of a FEMA manifold system include reduced plumbing and cost, while providing greater efficiency with improved packaging, serviceability, and space utilization. Every operation can get these benefits, and our team will work alongside you to ensure you get the right product for your operation every time.
As the industry's go-to manufacturer of hydraulic manifold systems, FEMA Corporation will provide your equipment with the components it needs to find a better way of operating. Learn more about our manifold systems by reaching out on our contact page or giving us a call today!