Professional Lab Services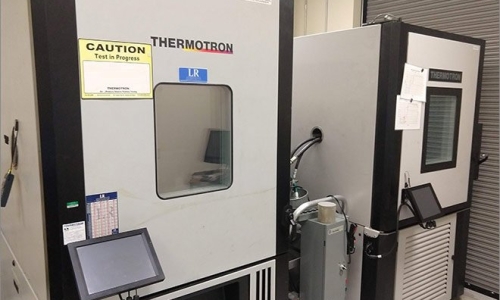 FEMA Corporation not only has a great reputation for developing excellent products of our own, but we also provide lab services for those interested in testing their products. Evaluating components has a variety of factors, so it is important to have an experienced team on your side.
FEMA Corporation provides the insight and equipment necessary to test products in a range of ways so any minor adjustments that may be needed can be completed before they are taken to market. Engineered components and parts need to be up to industry standards to ever have a chance to compete in a growing marketplace, and our lab services help ensure products area ready so you can confidently sell or use them as needed.
What are our capabilities?
When you choose FEMA Corporation to test your component parts, you're choosing a great team with a variety of testing capabilities to keep products current. Our capabilities include testing for environmental, hydraulic, and vibration needed by your products. Specifically, this includes lab services such as testing thermal shock, hydraulic performance validation across a range of temperatures, chemical resistance and/or compatibility, shock vibration, and more.
Depending on what the component parts will endure when they are in use, FEMA Corporation's lab services can test them within similar conditions to ensure they can withstand the environment in which they are placed.
How to schedule lab services
If you are interested in FEMA conducting lab services on your components, we simply require written requirements of your needs along with requested timing. FEMA has a reputation for providing engineering validation, verification and processes that you can count on.
With a dedication to professionalism and unbeatable customer service, FEMA is the best choice when you need to schedule lab services.
With our own reputation of highly engineered, reliable products, we encourage customers to consider getting the same great processes that our team uses for their own products through our lab services. With a full team of engineers and technicians, every product gets the attention and care that it needs to turn out as best as possible. Contact our us today to learn more or to schedule lab services!