Learn More About the Lab Services We Provide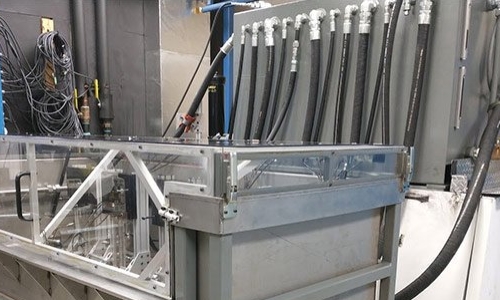 Laboratory services not only ensure that products are safe and ready to use, but they can also identify potential issues before they become serious problems. FEMA Corporation offers several lab services that serve as a testament to our commitment to excellence in everything we do. In today's post, we will discuss the various lab services we have to offer.
Unwavering Precision and Quality Assurance
At FEMA Corporation, we employ two test engineers and five full-time lab techs who use and maintain state-of-the-art equipment that allows them to perform precision testing for a wide number of applications. We make every effort to meet and exceed industry quality standards, giving you peace of mind that every test, analysis, and report we complete is accurate and reliable. This allows you to make informed decisions about the products you use to help minimize risks and maximize efficiency. This is why so many companies rely on us as industry leaders.
Diverse Capabilities
FEMA Corporation offers a multifaceted scope of laboratory services for Environmental, Hydraulic, and other types of testing. We have recently received continued certification as a test lab per ISO/IEC 17025:2017. All projects have written proposals that include the work scope, cost estimates, scheduling, and confidentiality agreements, and all estimates are based on time and material. Our Lab Services include
Environmental tests – Thermal Shock, Thermal Cycle, Immersion, and more.
Hydraulic tests – Durability, Leakage, Impulse, Fatigue, Burst, and more.
Vibration tests – Sinusoidal, Shock, and Wet Vibration
We can also perform Jump Start Voltage, Chemical Resistance/Compatibility, Force vs. Displacement, and numerous Electrical tests. You can view our extensive list of accreditations by clicking on the button provided below.
How to Schedule the Lab Services You Need
With a focus on professionalism and attentive customer service, FEMA Corporation has a stellar reputation for In order to request Lab Services from FEMA Corporation, just provide us with your written requirements and the requested timing. For more than 50 years, we have built strong relationships with our clientele who have come to expect the best when it comes to engineering validation, verification, and reliable processes. Gain a trusted ally to provide you with all the laboratory services you need. Contact FEMA Corporation today and let us know about the lab services your company needs completed.