Lab Services from FEMA Corporation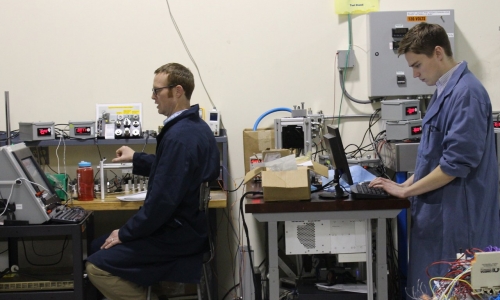 For over half a century, FEMA Corporation has been the industry's go-to source for highly engineered, extremely reliable products. Leveraging the validation, engineering equipment, and processes that are available to us, we've built our name on quality, dependability, and top-notch customer service. Now, the equipment and processes that we utilize are being made available to our customers.
We are now able to partner with our clients to develop, validate, and coordinate your product within the timeline and specifications that you define. We have a staff of five full-time lab technicians and two test engineers, all bolstered by the presence of engineering students, who will work with you to understand your needs and, more importantly, achieve the goals that you've set. When you work with us, you can be confident that your timeline will be met and that you'll be afforded the absolute highest level of professionalism, knowledge, and experience.
To learn more, we encourage you to visit our brand new Lab Services page!