FEMA's Jason Brandenburg and Daughter Talk Electro-Magnets at Moorsbridge Elementary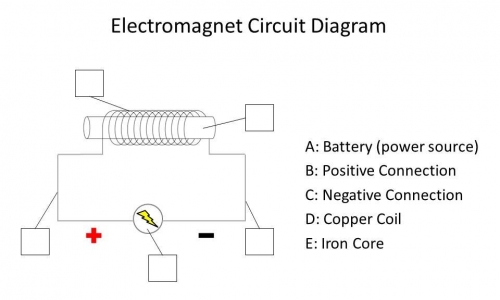 A father-daughter team recently visited Moorsbridge Elementary in Portage, Michigan to talk to Mr. Heerlyn's 3rd grade class about electro-magnets. Jason and Tessa Brandenburg demonstrated how electro-magnets work and helped each student build their own to take home. Jason is a product engineer with FEMA Corporation and his daughter is currently in the 5th grade at Moorsbridge elementary.
Using a FEMA made coil, a nail as the iron core, and a 9V battery for a power source, they demonstrated what an electromagnet circuit is and showed the kids how to create their own. Students picked up nails, paper clips, and other iron objects in the classroom.
The presenters explained why the coil temperature rises when energized while the kids experienced the coil warming up in their hands! They also showed to the class how a bigger coil makes a stronger magnet and even had time to discuss what electromagnets do for us in the real world. Jason also took time to talk about the type of work that engineers do.
The workshop was educational and fun for all. The class loved the hands-on experience and had a lot of questions for the presenters. The Brandenburg duo is already making plans to do it again next year!
Some comments from the class:
I really liked the different parts of the magnet! -Luke
I liked how the magnets worked! -Emma
I liked everything! -Ellie
I liked how it heated up and how it worked! -Ellyce
I liked the magnetic force! -Julia
I liked how hot it got!  It was so warm! -Kennedy
I liked the paperclips and the magnets! -Max
I liked how the paper clips were sticking! -Maham
The diagrams were helpful!  I really liked everything and how it was a hands on experience! -Owen
I like the heat! -Gauri
I liked how we could go around and pick up metal! -Sydney
I liked the warmth of magnet! -Lila
I liked playing with the force within it! -Johnny