FEMA Corporation's Frictionless Solenoid Valves Featured in White Paper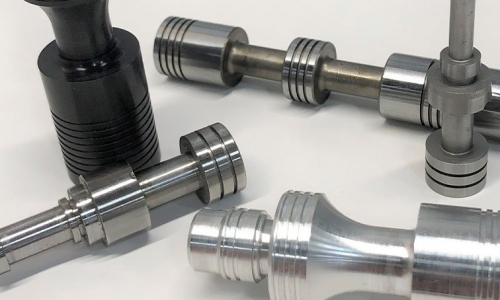 FEMA Corporation was recently featured in OEM Off-Highway, which published information on the company's frictionless solenoid valves. FEMA Corporation's suspended armature technology and associated features have been successfully integrated into hundreds of applications in multiple markets including agriculture, construction, industrial, mining, marine and military. A combination of evolutionary and revolutionary design developments, robust engineering, and manufacturing expertise allows FEMA to maintain industry leading product performance alongside world class quality metrics.
Force Motor History
The FEMA force motor and electrohydraulic suspension technologies currently employed are founded on concepts first incorporated in high performance aerospace servo valves. Several types of servo valves were designed to amplify force and control systems in an aircraft. Reducing friction within the initial, or pilot stage, was a critical design goal early in the development of servo valves for this industry, as errors or performance changes are reflected and amplified through the entire control system. One type of servo was the torque motor which utilized a rotational armature mounted to a beam style spring, which eliminated nearly all friction within the valve. When electrical commands were received from the operator or control system, a corresponding output was provided with near-zero dead band and practically infinite resolution. The torque motor reduced threshold and hysteresis well beyond other technologies of that era. However, aerospace servo valves were too costly for the commercial market.
The Future of Frictionless Solenoids
With third and fourth generation products now currently in production, the family of valves utilizing the suspended armature continues to grow. For example, FEMA pilots have proven well suited to auto-guidance valves for agriculture and construction equipment, where the low hysteresis and robustness to contamination have proven to give the customer industry leading performance and proven reliability. These valves are even used to provide full steer-by-wire vehicle control. Patented spool damping on the FEMA L10n series of two stage proportional valves combines with a new, smaller frictionless pilot to provide an advanced, tunable design with efficient packaging. Finally, the Lyra proportional pilot valve uses its frictionless armature to control pressure on a hydrostat based Infinitely Variable Transmission, an application that demands a repeatable, stable control valve. FEMA continues to partner with customers on challenging applications, leveraging engineering expertise, advanced technology, and cutting-edge manufacturing to develop products that elevate our customers above the competition.
If you'd like to read the full whitepaper featuring FEMA Corporation's frictionless solenoid valves, please click the button below.