Utilize the Versatile Lab Services Offered by FEMA Corporation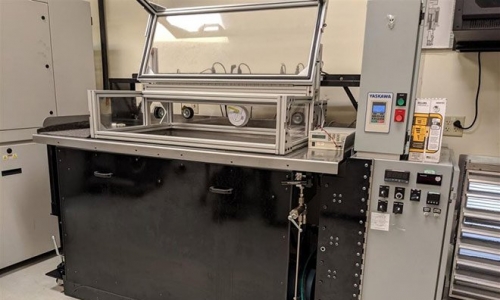 There is a reason why FEMA Corporation has been the industry's premier choice for the products we develop, and our lab can offer you the same engineering validation and verification equipment and processes. These have been developed at FEMA Corporation for decades, allowing us to refine the equipment and processes that we offer to customers to ensure that they are always getting the best in the business. Our lab functions to best serve clients by giving them the resources that they need to always produce the best products for customers.
A variety of lab services for clients
The lab services at FEMA Corporation are capable of producing results for a variety of testing, including environmental testing, hydraulic testing, vibration testing, and a small assortment of other types of testing including jump start voltage, chemical resistance/compatibility, force vs. displacement, and electrical testing. Each capability is offered specifically with the intent to provide our clients with all the information they need to get products where they need to be within their customer's timeline. The FEMA lab is now certified to ISO 17025.
Fully staffed and fully prepared
FEMA Corporation's lab has a staff of two test engineers, five full-time lab technicians, and engineering students working to ensure that your products always get the testing done that they need. Our team provides a full-service lab experience for every client to provide them with all the data necessary to make decisions about their products going forward. With a simple time and material basis, our team can provide you with an estimate for the project so you can get started toward more knowledge involving your products.
When you want components to function correctly for customers, you know they need to be tested for performance to ensure they always work how you intend them to. With the lab team at FEMA Corporation, your products can receive all the testing you require to help you further along in the development process. Contact us today to learn more or reach out directly to our lab services team to submit a request.