FEMA Corporation Engineer & Daughter Present on Electromagnets for Second Year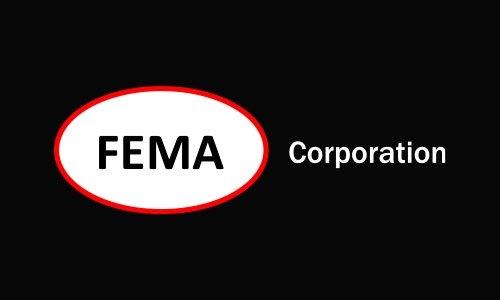 For a second year, FEMA Corporation engineer Jason Brandenburg and his daughter Tessa presented on electromagnets to Mr. Heerlyn's 3rd grade class at Moorsbridge Elementary in Portage, Michigan.
Using a FEMA made coil, a nail (iron core), a 9V battery (power source) and a 9V battery connector (positive and negative connections), they demonstrated what an electromagnet circuit is and how the kids could create their own. Students picked up nails, paper clips, and other iron objects in the classroom. Some even stuck their electromagnets to the side of their desks.
The presenters were able to explain why the coil temperature rises when energized while the kids were experiencing a warming coil in their hands!  They also demonstrated to the class how a bigger coil makes a stronger magnet and even discussed how electromagnets make our lives better every day.
The presentation was both educational and fun. The class loved this hands-on experience and had a lot of questions for the presenters. The Brandenburg duo FEMA team was well received and invited to present again next year!
Comments
'It was a great hands on experiment!  Perfect demonstration for our study of electromagnets!  Very age appropriate and the kids were able to take it home and continue the learning at home!' -Mr. Heerlyn
'Mr. Brandenburg and Tessa were a great team!' -Chloe
'The magnet lesson was so cool!' -Chase
'I brought it home and put it onto other batteries to make it stronger and it WORKED!' -Alex
'I thought it was really cool to pick up nails.' -Kate
'It was fun when we got to pick up stuff like paper clips and nails.' -Sam
'I loved how we got to keep it and show it off at home.' -Mia
'I hope that he can come again and show us more cool experiments!' -Ben
'I really liked how all the things worked together!' -Sophia
'He did a really good job explaining how everything worked!' -Matthew