FEMA Corporation Announces Appointment of Marjorie Simmons to Board of Directors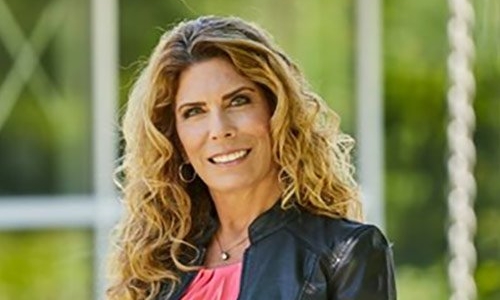 FEMA Corporation today announced the appointment of Marjorie Simmons as a director on its Board of Directors, effective January 1, 2021.
Steve Pride, FEMA's Chief Executive Officer commented, "We are very pleased to welcome Margie to our Board of Directors.  Margie's strength in leadership, and experience in acquisitions and growth will provide us with invaluable strategic guidance.  We look forward to her contributions."
Marjorie (Margie) Simmons has over 30 years of operational excellence and experience starting in finance then Co-founding an architectural design firm earning E&Y's Entrepreneur of the Year Award.  After significant growth, the firm was acquired with Margie appointed CEO where she led the global company for 4 years then completed a mutually beneficial sale to Stantec.
Today, Ms. Simmons is Chief Executive Officer of Landscape Forms, a design and manufacturing company with nearly 500 employees in 5 locations including Kalamazoo, Michigan; Phoenix, Arizona; and Duluth, Minnesota. Landscape Forms was founded in 1969 and has since exceeded $1 billion in sales.  Landscape Forms is well positioned as the Global Premium Brand of Site Furniture, Lighting and Structure in North America with installations around the world.  Landscape Forms is recognized as a design-led, people centered organization and most recently received the Michigan Manufacturer of the Year Award and is Certified as a Great Place to Work.
About FEMA Corporation
FEMA Corporation an employee owned company and is a registered ISO 9001:2015 & ISO 14001:2015 company based near Kalamazoo, Michigan. FEMA Corporation continues to be an industry leader in the design, manufacture and performance testing of custom engineered electro-hydraulic components.
Applications include Transmission Control, Autonomous Braking, Fan Drives, Active Suspensions, PTO's, Fuel Controls, Industrial Equipment Controls, Actuators and many more.
FEMA Products can be found in many areas of industry such as Agriculture, Military, Mass Transportation, and Mining, as well as others.
The strength of FEMA lies in the ability to work with customers to make their systems successful. We accomplish this by finding the right product match that achieves the level of performance and cost our customers require. FEMA's 40-plus years of experience in the off-highway and industrial markets prove invaluable in developing solutions in conjunction with today's technology.