Explore the Range of On/Off, Proportional, and Cartridge Valves Available from FEMA Corporation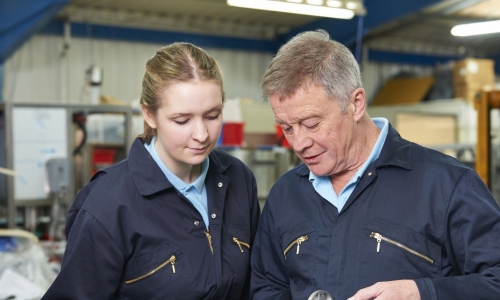 For over fifty years, FEMA Corporation has offered a catalog of high-quality proportional, on/off, and cartridge valves. Utilized in a wide range of industries, including military, agriculture, mass transportation, and mining, our products have earned a reputation for their dependable performance and rugged, long-lasting designs. Since our founding, we have aimed to work with customers to make their systems successful. We strive to supply products that fit within the requirements defined by our customers, ensuring that they achieve the performance and costs that they require. In today's post, we're going to take a closer look at a few of the products that we offer.
Pilot/Proportional Valves
Often used in transmission clutch and PTO control, our pilot/proportional valves are extremely reliable and offer a low cost and proportionality in a small form factor. From proportional pressure controls to two-stage proportional cartridge valves, you can be confident that we offer a product that is ideally suited to your application.
Direct Drive On/Off Valves
Working to custom design products that meet our customers' specific needs, FEMA Corporation produces the industry's most reliable, cost-effective on/off valves. With their small size and fifty mesh screens standard, these valves are available in a range of configurations, including two-way, three-way, four-way, five-way, latching, sump-mount, cartridge-style, and pilot solenoids.
At FEMA Corporation, we are an industry leader in the design of custom-engineered electrohydraulic components. From cartridge valves to steer valves and manifold systems to lock-out units, we are the industry's go-to source for high-quality, cost-effective, and rugged components. Whether you're in transmission control, autonomous braking, fuel controls, industrial equipment controls, or any number of other applications, you can be certain that we offer the products that you need. To learn more about us, we encourage you to browse our site and – of course – contact us with any questions that you may have.