Component Manufacturing from Experts in the Industry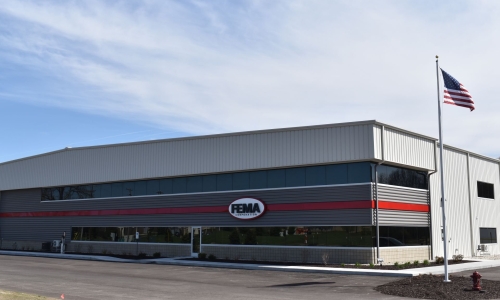 With a commitment to quality, an experienced machining and engineering staff, state-of-the-art equipment, and more, the component manufacturing services offered by FEMA Corp. are unmatched. These all form the foundation of our services, allowing us to provide every customer with the professional and extensive component manufacturing services that they can count on from a world-class company.
Through both short and long-term runs, component manufacturing for FEMA is supported by our engineering team throughout the process, from product design to product manufacturing. This creates better communication between teams, allowing for interchange with purchasing and quality, consultation and support with outside suppliers and any customer involvement, and more. These strategies are all done to improve the customer experience and ensure their products are developed within the necessary time frame and to their specifications.
Our component manufacturing division operates from FEMA's Otsego, Michigan campus, which allows our precision machining operations of sub-components and light assembly to complete every contract with the focus and attention that they deserve.
Machining centers are where FEMA's component manufacturing team produces both turned and milled parts. From standard parts to custom components, our various materials and CNC Lathe and Swiss Dual Spindles allow us to create a large variety of components for use in many industries.
Some of FEMA's component manufacturing products are found in applications such as:
Open loop piston pump displacement control
Multiple hydraulic manifold/casting packages for off road systems
Turbine fuel controls
Marine gear box controls to modulate clutches
PTO modulating and brake control valves
Mechanical front wheel drive solenoid control valves
CVT control valves for hydro-mechanical transmissions
EH retarding
Industrial Equipment Controls
Actuators
Power shift clutch control
Hydrostatic transmission proportional control valves
Injection mold pressure controls
Transmission Control
Autonomous Braking
Fuel Controls
EH Lube/Cooling
Fan Drive Control
Steer by Wire
Brake by Wire
Pressure control valves for main stage relief valves
Automotive reverse lock out solenoids
Magnetic latching solenoids for large on road vehicle transmissions
Proportional pressure regulating valves to control charge pump pressure
Proportional valves that control mobile hydraulic spool valves on off road equipment (construction, Ag, and mining)
Diff Lock actuators and Creeper valves
Manifold valves
Other applications