Explore the Benefits of FEMA Corp.'s Automation Services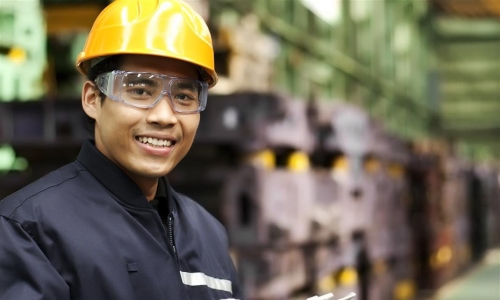 Automation of manufacturing equipment and processes is critical to the quality and cost of products for many industrial companies. It is also essential for the safety of employees, competitiveness and consistency of their offering and ultimate achievement for the enterprise. Further, automation can be a key to navigating through macro challenges such as pandemics, workforce shortages, talent gaps and economic surges. The use of rigorous processes and mechanical robotics is paramount to organizational success.
For decades, FEMA Corporation has built their engineering experience and expertise through development of innovative electro-mechanical components, electro-hydraulic valves, and system manifolds while automating their internal systems to build those products. We are now offering external automation services; primarily to regional clients in the Midwest. FEMA employee-owners have applied their knowledge of solutions to develop the core of our manufacturing operation. This has resulted in award winning quality and on-time delivery metrics to a number of large, global Original Equipment Manufacturers.
No longer is automation justified for only large manufacturing plants. Mid-size and smaller facilities will benefit by embracing and implementing the concepts of efficient robotics and their supporting systems. Improved employee engagement and retention is also often a benefit to the company.
FEMA can provide customers with package proposals, consulting services and one-time or continuing support on your automation or process challenges.
We will develop custom solutions for you or collaborate with your team on any variety of projects. The essence of the matter is to develop a detailed, documented and visual system of standardized work. Then, in sequence or simultaneously, robotics can be introduced to the process. Monitoring for further improvements can subsequently and more easily be identified and implemented.
FEMA has designed multiple systems throughout its history.  We have developed strategies and equipment for long run fixed position fully and semi-automated processes.  With the ever-changing customer demand, we have also developed flexible machine tending automation that can be moved into place for high volume processes and moved out of the way for custom short run parts.  An additional type of automation that was developed is a flexible manufacturing cell where the robotics and automation are fixed and the manufacturing process can be reconfigured as needed to meet current and future demands.
In the late 2000s FEMA was rapidly expanding and while facing a tight labor market.  FEMA combined expertise in welding technology, wire winding technology, and process theory, with conveyors, robotics, vision systems, and bowl feeding of components.  The end result eliminated over a dozen manual inspections, increase throughput by 70%, and allowed FEMA to move four operators to an emerging production line.
In another case FEMA had a machine tending project where 95% of the workload was a high-volume part, the other 5% were made up of low volume short runs with different form factors.  FEMA designed a modular solution that minimized the automation costs for high volume part and allowed for operators to manually run the machine for short run parts.  This strategy increased machine uptime while eliminating the need for a full time operator in the cell.