Assistance with Automation Services Offers a Variety of Benefits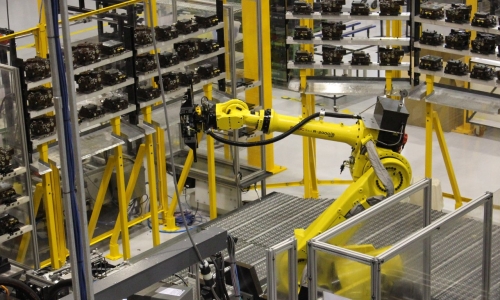 With years of experience in Automation of our internal processes and operations, FEMA Corporation now offers assistance in automation to our external customers. From a start in innovation of electro-mechanical components, electro-hydraulic valves, and manifold systems, we developed the knowledge to automate the internal production of these products; experience that we now use to help in the improvement of our customers' businesses.
These external automation services give customers the tools that they need to succeed.
What our automation services assistance offers
When deciding on which company to trust with aiding your automation, it is important to know what they offer. When you choose FEMA Corporation, you get external automation services that include package proposals, consulting services, and one-time or ongoing support for any challenges that your production area might face now or in the future.
We care about ensuring our customers always get what they need from their automation service assistance, so our team helps our customers with both current issues and with any they may face going forward. We view every customer as an opportunity to develop a relationship and add value that results in financial and quality improvements.
Benefits our services bring
When you choose FEMA Corporation as your company for automation service assistance, there are a variety of benefits that become available to you. We provide guidance for problems small and large, from significant challenges such as worker shortages to more pinpoint problems such as creating a detailed visual system of standardized work unique to your business. We can also assist you in developing any strategies and help you find the right equipment for long-term, fixed position, fully and semi-automated processes.
These are just a few of the benefits that FEMA Corp. has to offer that can help your production meet your expectations more easily through quality automation services. Always operating with the goal of improving our customers' processes, our team works with yours to find the best solution for your specifications within your operation.
FEMA Corporation's automation service assistance is performed to provide not just a standard solution, but rather to exceed the expectations of our customers. We know that automation of manufacturing equipment can be an extremely important factor in both the quality and cost of products in industrial applications, so let our team help yours by giving us a call today!